Get a sneak peak of what's inside!
33 pages of fun!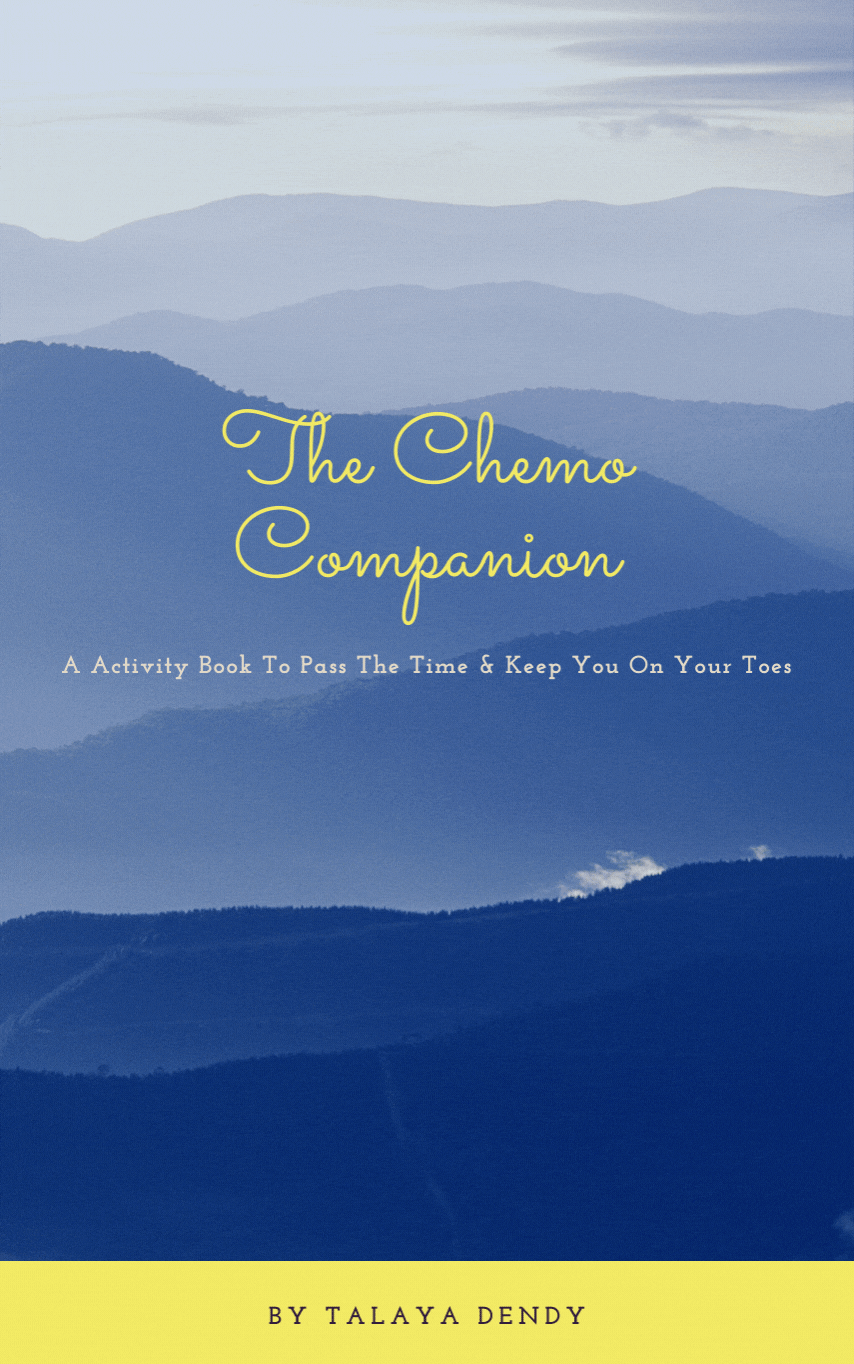 The Chemo Companion Activity book is a downloadable PDF eBook.
Print it off and take it along to your next appointment to help pass the time and keep you on your toes.
Price: $3.98
​
The Chemo Companion is also available in a hard copy format.
Price: $14.98
​
"The activity book Talaya designed is an amazing and compassionate resource to occupy the mind while spending so much time getting infusions and other cancer-related waiting. It was the perfect gift to my wife who suffers from breast cancer."
~ Jason Jones, CEC, The Coaching Hour